There is a significant amount of food waste in the food industry and trade due to production errors, overproduction, and returns. This waste can easily be handled by a food waste disposer, converting organic waste into bio-energy.
Sharp Food Waste Disposers are designed for maximum energy efficiency and long-lasting durability with 3 different inlet sizes and 3 variants of mounting for any size operation.
Tabletop series crushers can be adapted to Kitchens and Working environments with little or no modification to the existing layout.
TB SERIES (Tabletop – Batch):
In TB series, the crusher comes with a cone and cover. It can be directly installed on the table or working area. Food waste is collected in the cone and will be crushed in batches. The cover of the cone is fitted with a limit switch, so when the lid is open, the crusher shuts down. This series comprises two or three flushing nipples arranged in the cone. Upon turning on the crusher, water flushes all the garbage in the cone into the crushing chamber, while the cover prevents access to the grinding unit during operation.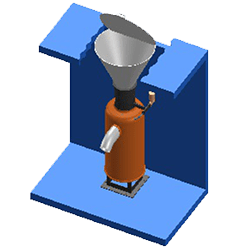 TC SERIES (Tabletop – Continuous):
In TC series, the cover is fitted in such a way that it permits continuous feeding of garbage into the disposer. The opening of the crusher is partially covered and supported by a limit switch.
TM SERIES (Tabletop – Direct Mounting):
In TM series, the sink is fitted with a 3″ or 4″ BSP nipple. A suitable plate is provided along with the crusher to fix it directly to the sink (the sink is not part of the standard accessories).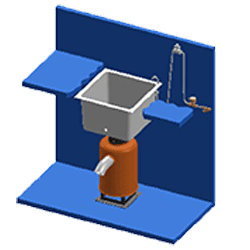 Come play your responsible part today!